The top sights can all be found in the old town. Palermo's attitude to life with its many influences flows between them.

The best way to get to know this identity is on foot in the old town. The streets and narrow alleys here offer a special ambience.

We have presented the markets to you. During the day, you can also shop in numerous shops or browse at street vendors' stalls.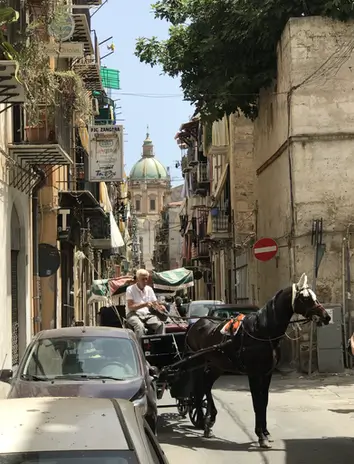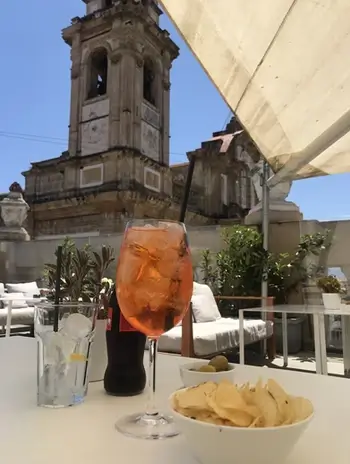 In the early evening, from 6pm, it's "time for an aperitivo" in the old town. Literally, aperitivo refers to the drink before the meal, which is supposed to "stimulate the appetite". In fact, it can be translated as "going for a drink and having all kinds of snacks".

Our tip:
Meanwhile, the street from Quattro Canti towards the sea to Piazza Marina has become a pedestrian zone. Stroll through the traffic-calmed street and enjoy a cool drink, a caffè, the Palermo street food or an aperitivo in the evening in one of the numerous street bars and snack bars.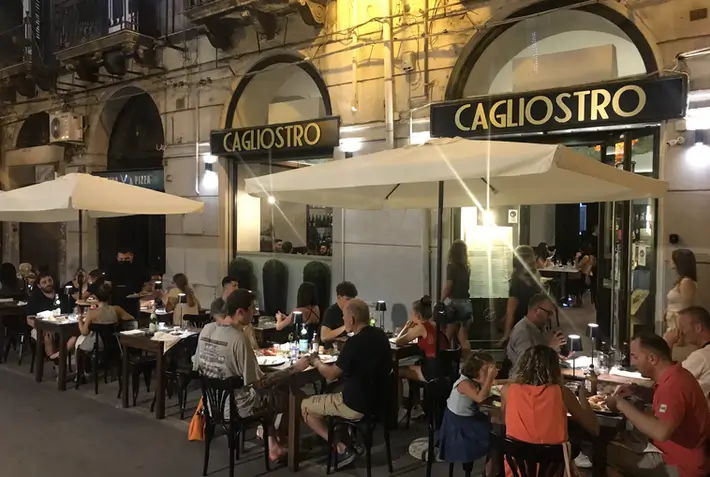 Other activities
You can get to know the top 10 highlights presented by us in the old town of Palermo on foot and in about 3 days. We recommend the following sights if you are on site for at least 4 days.
The beach bay of Mondello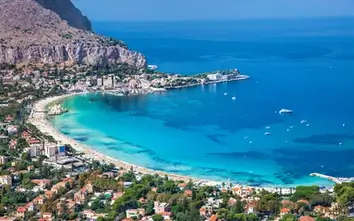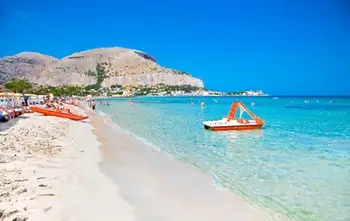 After an extensive tour of the Sicilian capital, it's time for a break. How about a day trip to the beach?

The suburb of Mondello is only a few kilometres from Palermo and offers the finest sandy beach, crystal clear water and an idyllic view of the surrounding natural landscape.
To the article about Palermo Beach in Mondello
The Monte Pellegrino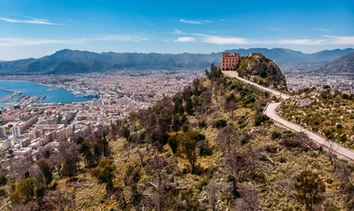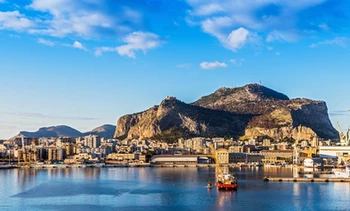 Monte Pellegrino, the "pilgrim's mountain", is four kilometres outside the city centre. The view from the highest point is breathtaking and you will encounter many highlights on the way up.

There is the "most beautiful promontory in the world" (Goethe), the chapel of Saint Rosalia carved into the mountain or the paradise-like Laghetto Gorgo di Santa Rosalia pond.
To the article about Monte Pellegrino
The museums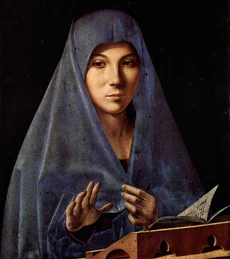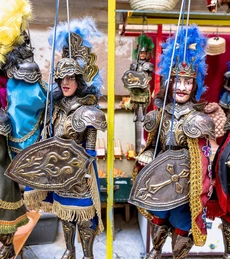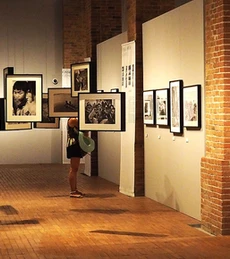 While some of the historic buildings are still used for government business today, others house galleries or museums and attract many art enthusiasts to Sicily with their exhibitions.

Palermo exhibits here partly unique exhibits of the prehistory and early history of Sicily or shows valuable sculpture and painting collections.
To the article about the museums of Palermo
The Botanical Garden and Villa Giulia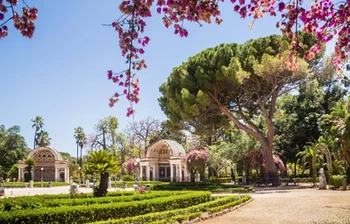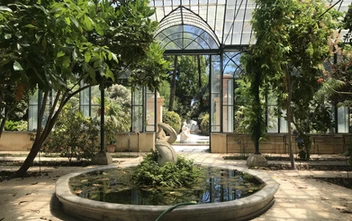 You can take time out in Europe's largest and oldest botanical garden. Goethe once looked for the primordial plant here. With around 12,000 species of plants, the Botanical Garden is one of the best research facilities in Italy and a visitor attraction.